Metal Roofing Bucks County, PA
Looking for a metal Roofing Contractors in Bucks County PA?
Copper | Steel | Aluminum
Many homes in Bucks County, PA have beautiful metal roofs installed on their historic homes. Metal roofing is long-lasting, durable, and elegant. The various metal materials are very versatile and will fit almost any home's exterior. We have provided metal roofing from Newtown PA all the way to Doylestown PA. If you need a new roof, maybe making the change to metal roofing is a feasible option for you. Stop searching for metal roof coatings service repair near me and contact Malanda Exteriors! We are ready to help you for any roofing repairs, installations, replacements, or even maintenance you may need. We offer residential and commercial roofing services as well as siding, stucco and stone, and gutter installation. 
Which metal roof is best for your Bucks County Home?
Copper roofs are eye-catching and elegant. They are not often seen on homes because of the price tag, but if it is within your price range, the advantages far outweigh the cost. It is more durable than traditional slate roofs and less expensive as well. Though it is more costly than more budget-friendly options like asphalt, the durability and aesthetic quality of copper metal roofing may be worth the expense.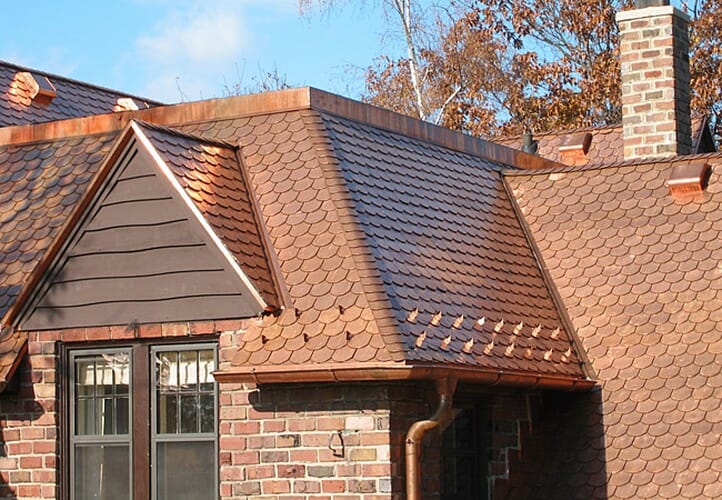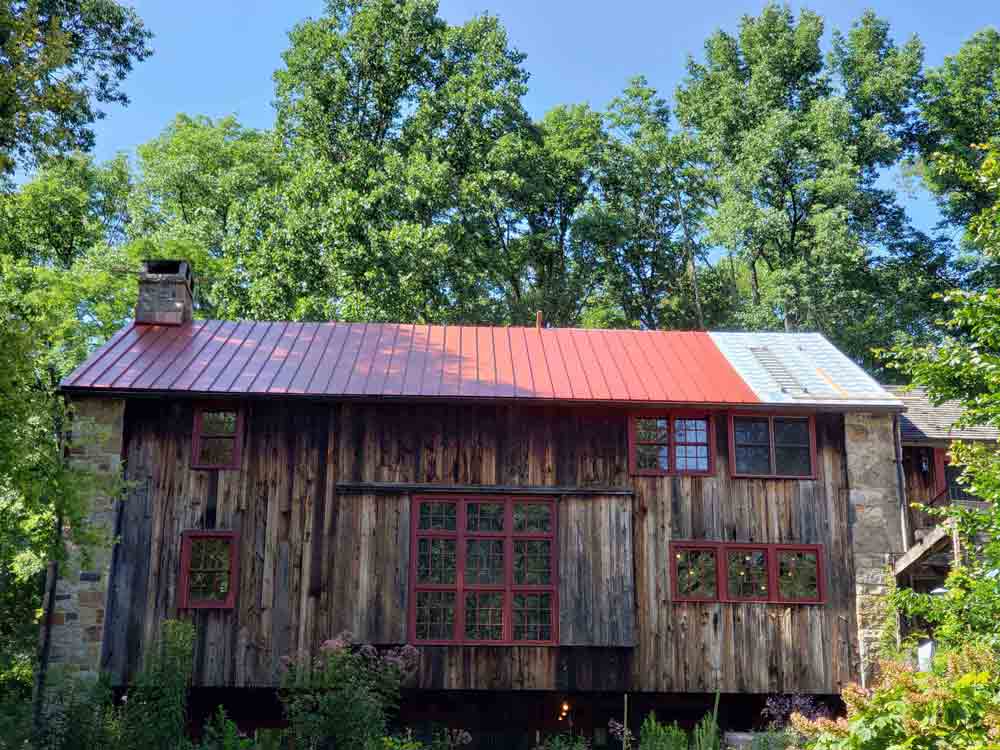 Though steel roofing began as an durable choice for many businesses and commercial buildings, it has become a long-lasting and affordable option for many homeowners. It is virtually maintenance-free and is the least expensive metal roofing material.
If you were looking for tin roofs on this list, aluminum may be a suitable option for you. Unfortunately, tin roofs are no longer in production due to the aluminum being a cheaper and more lightweight material for roofing. Aluminum roofs, however, have similar qualities to tin and could be a viable option for your home.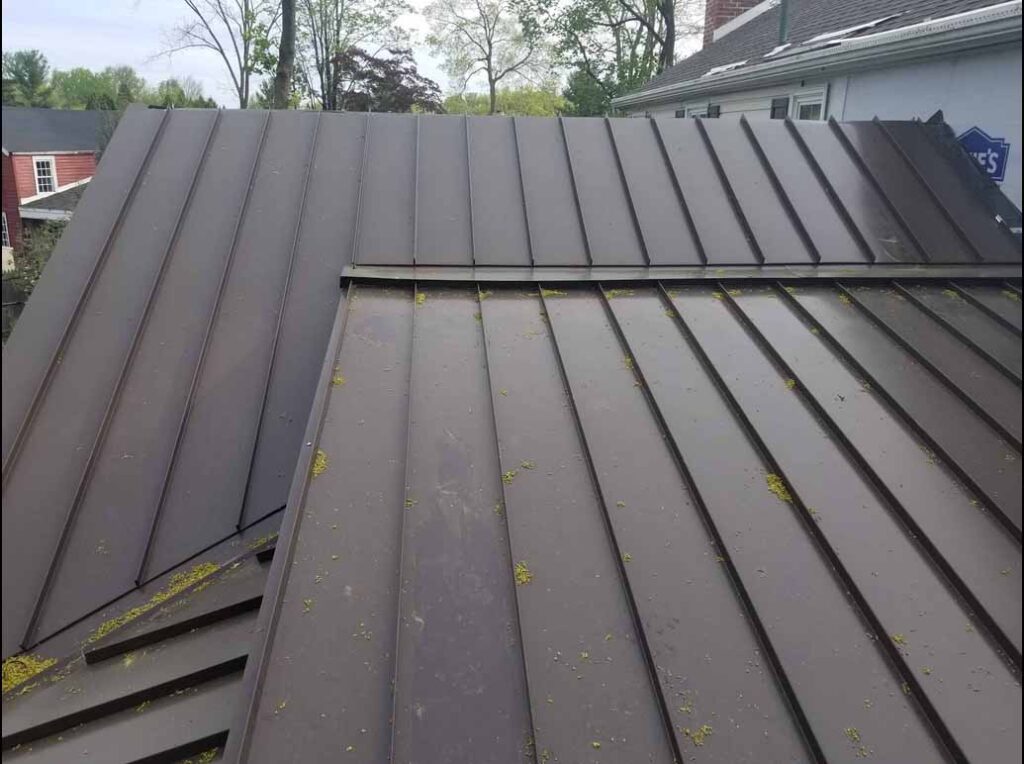 What Are The Different Styles of Metal Roofs?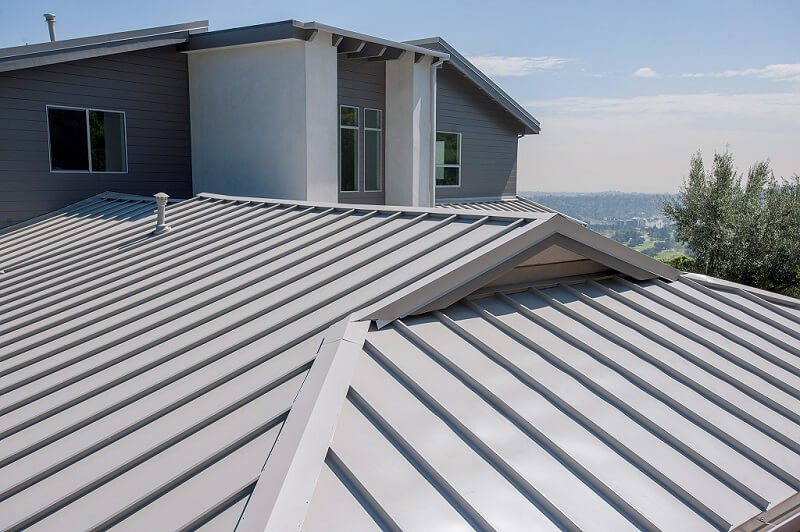 One of the most durable types of metal roofing, they can last up to 50 years! Additionally they can be installed over your existing roof. While roof panels are screwed down with exposed fasteners, the standing seam metal fastening is concealed which helps eliminate the potential for leakage. 
This style comes cut in standard widths and are either welded or crimped together, but will still have exposed fasteners. Metal panels have its own look – which is professional and efficient. It is an affordable option and a popular choice for more industrial properties.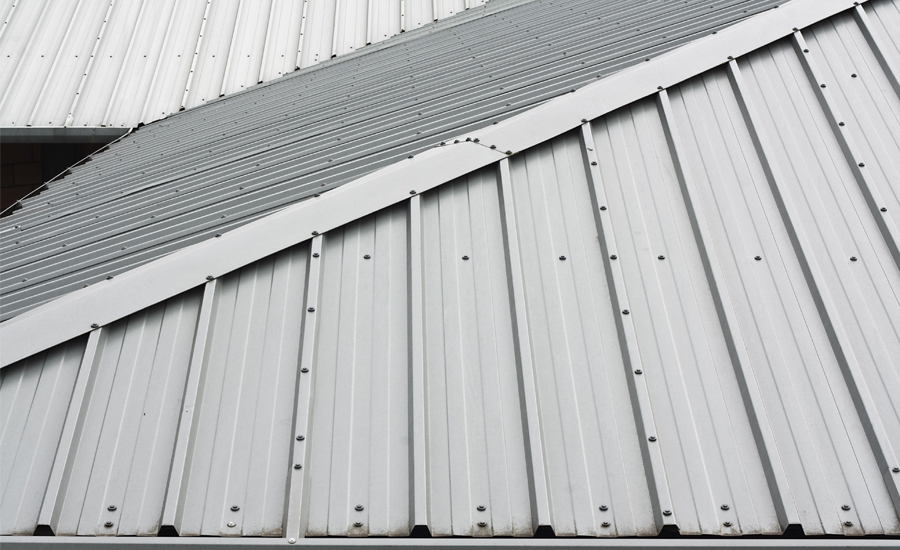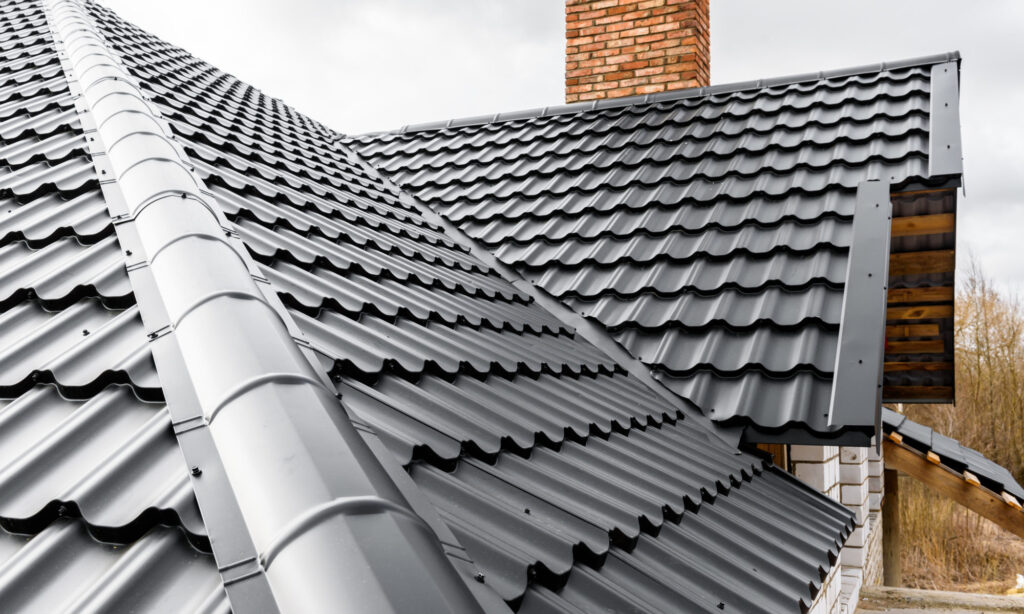 Not only do metal shingles offer a unique look, this option is low in cost because of the fact that they are installed like any other shingles but are a statement in elegant style! Best suited for a stately residential property or a unique commercial building. Especially if the building is a classic colonial or brick, metal shingles can help preserve the "authentic" look of a traditional building but giving you the benefits of a metal roof.
Need Metal Roof Repair, but not in Bucks County?
Metal Roof Repair Montgomery County
Are you Ready to Get a Metal Roof?
Do you need Metal Roof Coating Services?
If you are located in Bucks County or Montgomery County, PA, or even if you are in Mercer County, NJ including any of the surrounding areas, call us today for a free estimate on your metal roofing project! Whichever material you decide on, we'll be there to get the job done.