Your Local Residential Roofing Contractors
Your Solution to Affordable Residential Roofing
Roof Replacement | Copper Metal Roof | Shingle Repair | Roof Coating
Malanda Exteriors has been providing our customers with outstanding residential roofing services from Croydon in Bucks County to Montgomery County, PA and all the way to Hamilton in Mercer County, NJ! Our experience has allowed us to offer top-quality residential roofing repair, replacement, and inspection services for over 20 years! When you need to have your roofing job completed professionally and efficiently, you want the expertise of Malanda Exteriors.
Fully licensed, insured and dedicated to our customer's satisfaction. Give us a call today for a free consultation and estimate on your next roofing service!
See our Roofing Specialties...
Our Working Process for Residential Roofing
Local Residential Roofing Services Throughout Bucks, Montgomery, and Mercer County
We will inspect your roof and see what service it really needs. Our inspection will check for any problem areas in order to have a true sense of your roof's condition.
Once we know what your roof needs we will propose a plan of action to you. We won't do anything until you are fully satisfied with the service intended for your roof.
Regardless if it is just a few shingles or an entire roof replacement – every job will be treated with the utmost professionalism and with the best materials.
Once the job is done, our team will inspect everything to make sure everything is done correctly. We will never leave you with an unfinished job!
Residential Metal Roofing
Copper roofing is without doubt a well-respected material in architecture, and it has been so for centuries. This premium quality roofing material is highly desirable for its beautiful appearance and for its other great benefits. Not only will your copper metal roof look incredible but can last you for over 70 years! If you're looking for residential metal roofing services in Bucks County, PA or the surrounding greater Philadelphia area, be sure to call Malanda Exteriors today!
Benefits of metal Roofing
Let our team of experienced residential roofing contractors help you get the most out of your roof! Once you call on us, we will inspect your roof. Then, we will be able to identify where the problems are. From there we will not only be able to fix the problem but also prevent it from being a problem in the future. We will give you an honest assessment and will only suggest a full replacement if it is truly necessary. See our various roofing services to the left and learn more about how we can help you!
When do you need residential roofing services?
When to Call a Residential Roofing Contractor
You don't want to wait till your roof is leaking to finally call a residential roofing contractor for help! Not only can waiting damage your home but leave a dent in you wallet! How do you know you need to call us for consultation and maintenance? Look out for signs such as when your shingles look worn out, if they are cracking or if they are curling. Additionally if you notice your roof has bald spots or is growing moss – then it is about time to call a professional.
What is my roof's lifespan?
What is the Lifespan of the Average Residential Roof?
 If you don't notice the signs mentioned above, then its time to consider the age of your roof. Its important to know the age of your roof in order to know how long your it should last you. Some roofs have longer lifespans than others depending on the roofing materials used to make it. Make sure you know what kind and how old your roof is so you'll never be caught off-guard when its time for a new roof.
Emergency Roof Repair Services
If you live in Bucks, Montgomery, or even Mercer County, then you are no stranger to severe weather. High winds, driving rain, and even hail can wreak havoc on your roof. That's why it's important to have a reliable emergency roof repair service you can call on when the unexpected happens. Our team of experienced professionals are available 24/7 to respond to your call. We'll assess the damage and provide a free estimate for the repairs. And because we understand that time is of the essence, we'll work quickly and efficiently to get your roof back in tip-top shape. So don't wait until it's too late. If you need emergency roof repair services, give us a call today.
Residential Roofing Gallery
Residential Metal Roofing | Roof Coating | Shingle Replacement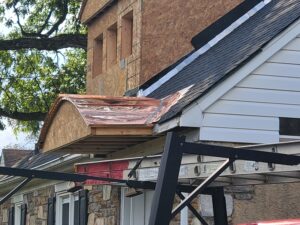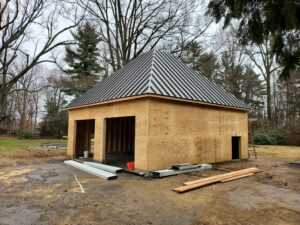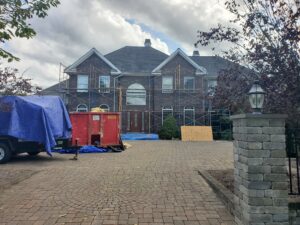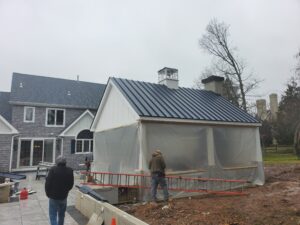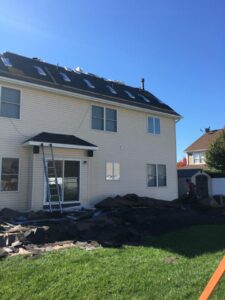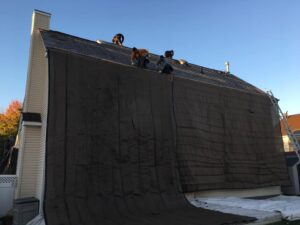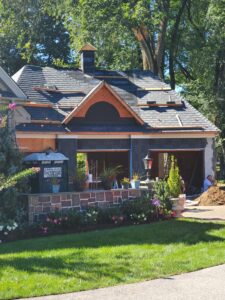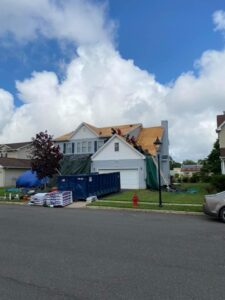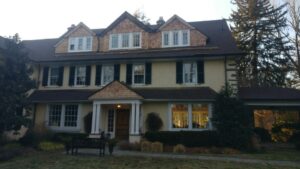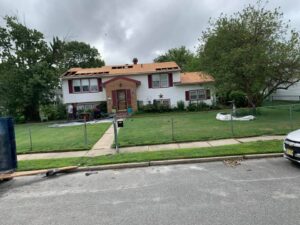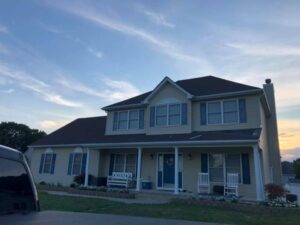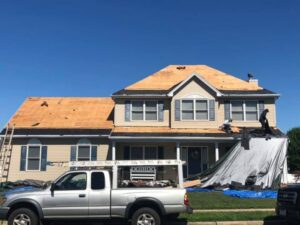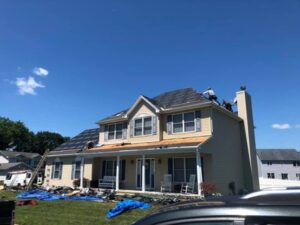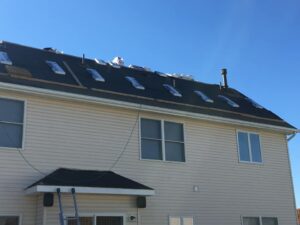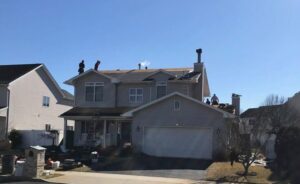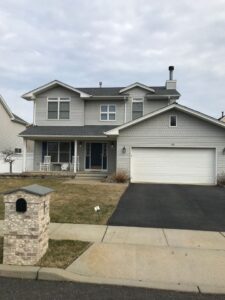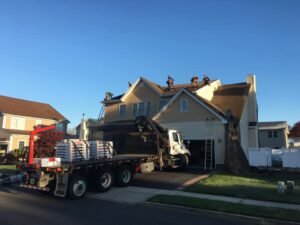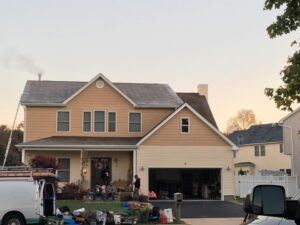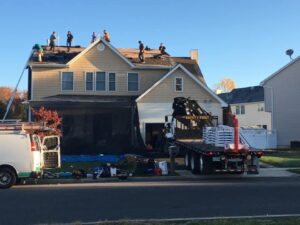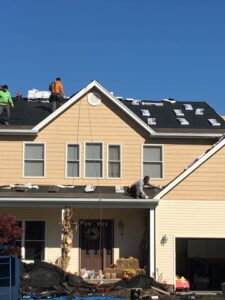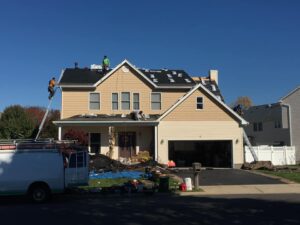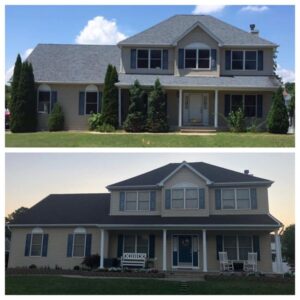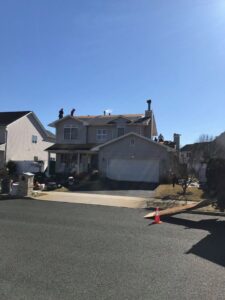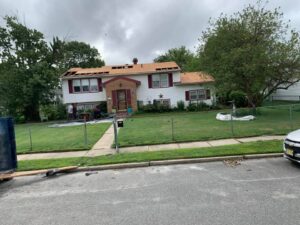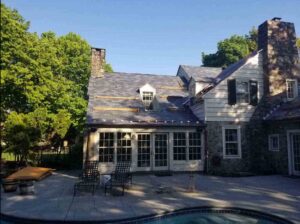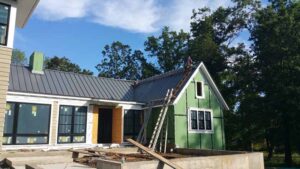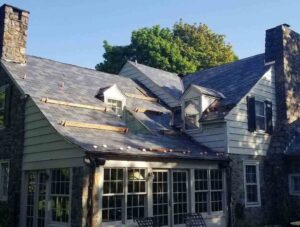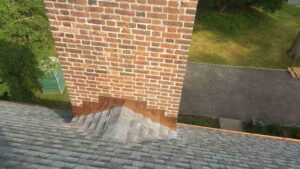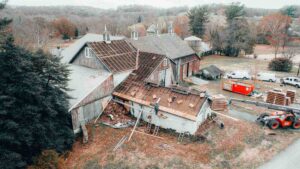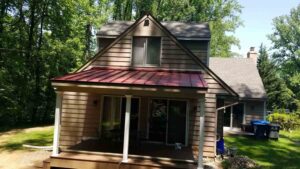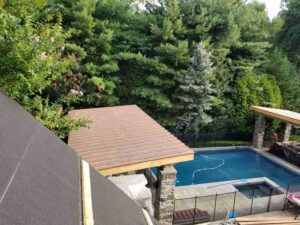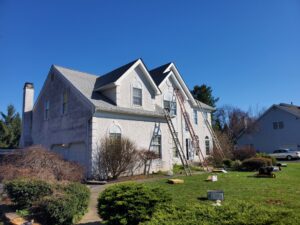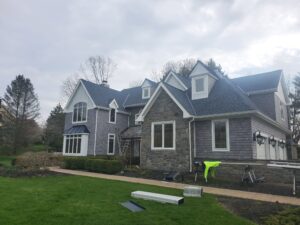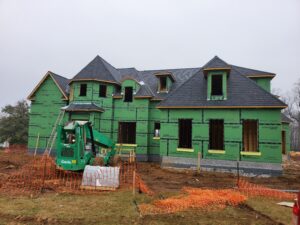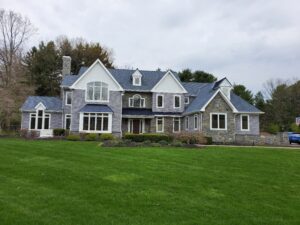 If your commercial property needs roofing service that is done right the first time then be sure to give us a call today for a free consultation!
Offering siding installation and maintenance service with the highest quality materials in the industry. Transform your home's exteriors with our services!
Clogged, damaged, or leaky gutters and downspouts can be a real nightmare! We can affordably replace all of your gutters and downspouts! Call us today!
Beautify your home or commercial building with a stone or stucco facade! Our team can install your stone and stucco  quickly and professionally!
Residential Roofing Service Areas in PA & NJ
Bucks County, Montgomery County, & Mercer County
Bensalem, Bristol, Croydon, Doylestown, Feasterville-Trevose, Fairless Hills, Langhorne, Levittown, Morrisville, Newtown, Richboro, Southampton, Warminster, Warrington, Yardley
Abington, Ambler, Blue Bell, Glenside, Elkins Park, Horsham, Jenkintown, Lansdale, Montgomeryville, Willow Grove
Bordentown, Burlington, Ewing, Hamilton, Hopewell, Lawrenceville, Pennington, Princeton