local Residential & Commercial Roofing company
Bucks County | Mercer County | Chester County | Montgomery County | Greater Philadelphia Area
Have you been searching for the best roofing companies near me but not finding anyone that you can trust? Look no further than Malanda Exteriors! With over 20 years of experience we have become the ideal roofing company by providing our premier roofing and siding services to the greater Philadelphia area including Bucks County, Montgomery County, and even Chester County.
Over 20 years With The Best
in the Roofing and Siding Industry
Your Local Residential & Commercial Roofing Company
Malanda Exteriors is more than just a family owned roofing company. We're a leader in the industry of residential and commercial roofing and have been providing our services for over 20 years. Making us one-of-a kind among other roofing contractors throughout Mercer County as well as Bucks Country or even roofers in Philadelphia itself!
When you need a dependable roofing company that can handle all major roofing and siding contracts, you want to choose Malanda Exteriors. From commercial skylight installations to simple or emergency roof repairs and full residential roof replacements, our expertise includes everything when it comes to roofing and siding. When you hire Malanda Exteriors you will never deal with bad roof repair ever again! You will see that we take care of your needs from start-to-finish with our quality workmanship and competitive prices that won't break or shatter budgets! In addition to roofing services, we also offer…
From simple maintenance to a complete replacement, if your home needs a professional then look no further than Malanda Exteriors!
If your commercial property needs roofing maintenance or repairs that are done right the first time then be sure to give us a call today for a free consultation!
Offering siding installation and maintenance service with the highest quality materials in the industry. Transform your home's exteriors with our services!
Clogged, damaged, or leaky gutters and downspouts can be a real nightmare! We can affordably replace all of your gutters and downspouts! Call us today!
Beautify your home or commercial building with a stone or stucco facade! Our team can install your stone and stucco  quickly and professionally!
Our team of professional residential & commercial roofing contractors have been providing the surrounding Mercer County and Montgomery County, PA areas for over 20 years offering top-quality roofing and siding work to all our customers! We have the experience and the expertise to handle every aspect of your project. Moreover, we specialize in providing high-quality craftsmanship with our attention to detail, and provide products at very reasonable rates. Additionally we serve both commercial and residential customers with the same dedication.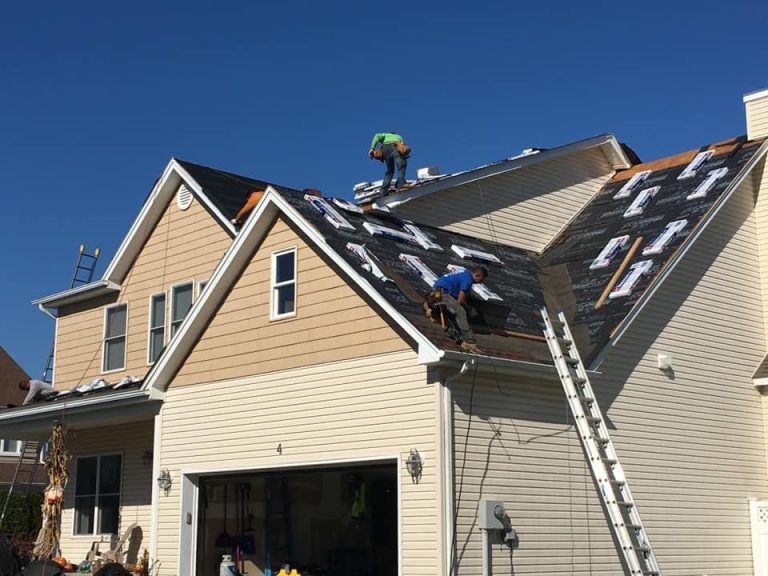 Why choose Malanda Exteriors?
Are You Looking for The Best Local Roofing & Siding Contractors in PA & NJ?
When it comes to roofing contractors we know you have a lot of choices, especially in the greater Bucks County, PA area. As a full-service roofing company, we have the full capabilities to manage any commercial or residential construction project. In fact, customer satisfaction is always our first priority! No job is too small or too complex for our team. After your first experience working with Malanda Exteriors, we are confident that you'll agree that we are the only company to call for any exterior project for your home or building!
Check out One Of Our Latest Projects!
Roofing, Siding, as well as Stucco and Stone.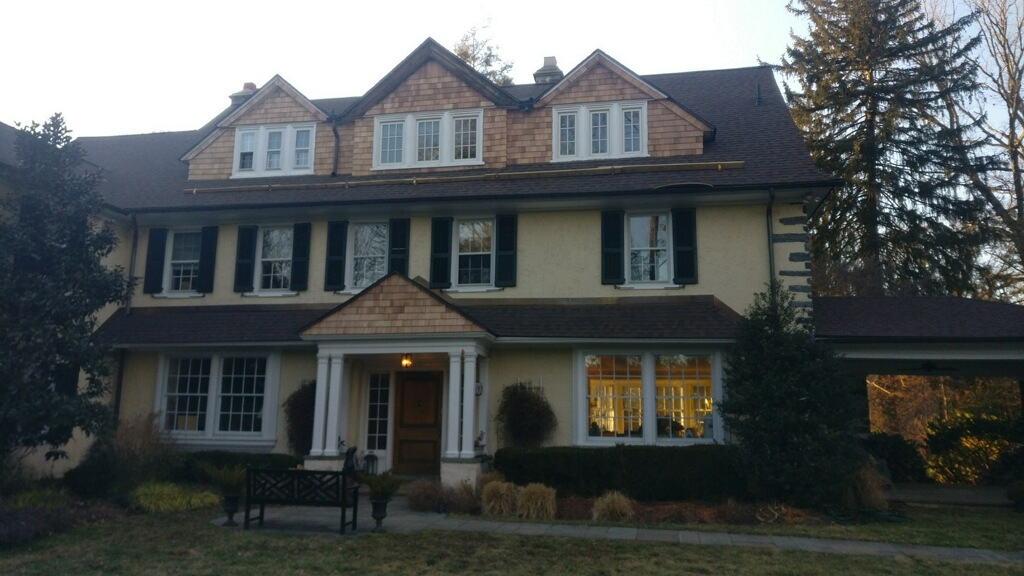 What are The Different Types of Roof Repair?
Below we have broken down the two major different types of roof repair. Minor roof repairs, and major roof repairs. If you are in need of emergency roof repairs in Bucks County, Montgomery County, or Mercer County. Do not hesitate, contact us immediately!
Minor
Roof Repairs
This type of repair is usually very easy and can be done by anyone with the right tools. However, if you are concerned about safety or prefer to get these taken care of professionally, give us a call.
Major
Roof Repairs
The cost of major repairs can be costly, especially when you factor in the expertise needed and specialized materials. It also includes any renovations or fixing safety hazards that are found during a house inspection.
What Our Clients Say About our Roofing Services
Bucks County, Montgomery County, & Mercer County
Bensalem, Bristol, Croydon, Doylestown, Feasterville-Trevose, Fairless Hills, Langhorne, Levittown, Morrisville, Newtown, Richboro, Southampton, Warminster, Warrington, Yardley
Abington, Ambler, Blue Bell, Glenside, Elkins Park, Horsham, Jenkintown, Lansdale, Montgomeryville, Willow Grove
Bordentown, Burlington, Ewing, Hamilton, Hopewell, Lawrenceville, Pennington, Princeton
The best Local Residential & Commercial Roofing Contractors in Bucks County. Servicing the Greater Philadelphia Area.