Roofing Contractors in Montgomery County PA
Montgomery County Roof Repair Contractors
Commercial & Residential Roofing Contractors in the Greater Philadelphia Area
With over 20 years of experience, Malanda Exteriors is your reliable Montgomery County roofing contractor. Based in Morrisville, PA, we offer various exterior remodeling services throughout Bucks County, Montgomery County, Mercer County, Chester County, and the greater Philadelphia area. Notice a leak or any damages to your roof? We can come on site and inspect your roof and come up with a plan from there. We offer free estimates and consultations. Don't put it off – call us today before it's too late!
The Top Roofing Contractors in Montgomery County PA
Your Home Deserves the Best By the Best
Malanda Exteriors is committed to quality customer service as well as high-quality materials, efficiency in our work, and maintaining a professional and respectful work environment. We value our customers are want to help them in any way that we can. We understand how stressful a home renovation can be, and our goal is no make it proceed as smoothly as possibly.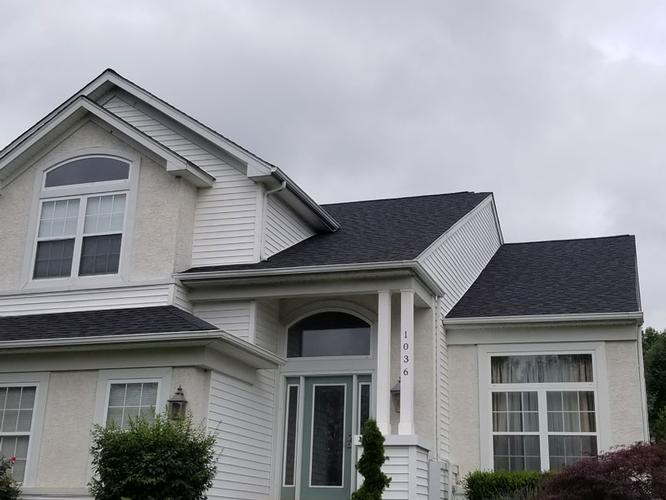 Quality Materials and Services
If your business requires new roof, we offer both EPDM and TPO roofing materials. If you have any questions out commercial roofing or the materials used, do not hesitate to contact us and we can walk you through the process.
Asphalt Shingles | Copper Metal Roofing | Shingle Repair | Roof Coating
No matter what kind of material you choose for you home, Malanda Exteriors will be there to help install them. Our professional team of roofing contractors is ready to improve your Montgomery County home. We offer everything from asphalt shingles to roof coating. If you have any questions about our services, give us a call and we'll be happy to help you out.
We offer high quality roofing services for You Montgomery County Home or Business
If you are located in Montgomery County, need a new roof, and are looking for a reliable roofing contractors, contact Malanda Exteriors today. We can get the job done in a timely and professional manner. Whatever your needs – residential roofing, commercial roofing, siding, stone or stucco exteriors, or even gutter installation – be sure to call Malanda Exteriors. We offer free estimates and are more than ready to help get the job done.