Top 5 Signs It's Time To Replace Your Roof
Here we will be going over our top 5 signs that it may be time to replace your roof. If you are experiencing any of the scenarios we cover below, do not hesitate to contact your local roofing experts here at Malanda Exteriors.
The Tell Tale Signs That It Is Time To Replace Your Roof
Residential Roof Repair and Replacement Services throughout Bucks, Montgomery, and Mercer County
When it comes to home improvement, the roof is often an overlooked part of the home. In order to keep yourself and family safe and secure, you will want to check your roof for the following signs. 
5. The Lifespan of the Roof
The average lifespan of a roof is 20-35 years. However, this can vary depending on a number of factors, such as the type of roof, the climate, and the level of maintenance. If a roof has exceeded its lifespan, it is a sign that it needs to be replaced. If you suspect that your roof needs to be replaced, it is important to contact a professional for an inspection. Our roofing specialists are standing by to help assist you. They will be able to assess the condition of your roof and provide you with options for repair or replacement.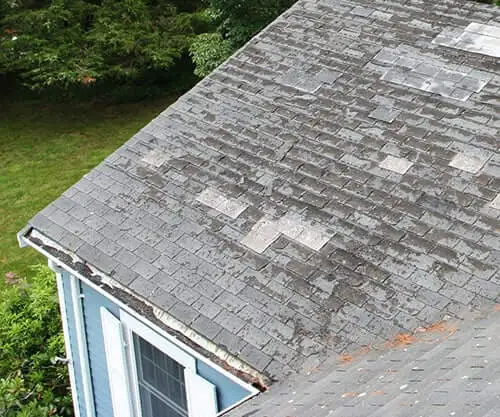 One of the most common roofing problems is a sagging roof. This can be caused by a variety of factors, including poor installation, damage from weather or insects, and the natural settling of the house. A sagging roof is usually easy to spot, as it will be uneven or dip in the middle. In some cases, you may also see cracks or gaps in the roofline. If left unchecked, a sagging roof can eventually collapse, which can cause serious damage to your home. If you notice any signs of a sagging roof, contact us or call immediately so we can get our expert roofers to come out and have the problem assessed and repaired. Ignoring a sagging roof could result in costly repairs down the road.
3. Water Damage, Mold, & Mildew
If you've noticed water damage in your attic or the growth of mold and mildew, it's likely that your roof is in need of replacement. The roof is one of the most important components of a home, and it's crucial for it to be in good condition in order to protect the rest of your home from the elements. Water damage can occur when leaks develop in the roof, and over time, those leaks can lead to serious structural integrity problems. Additionally, mold and mildew thrive in damp, dark areas, and if left unchecked, these organisms can cause health problems for you, your family, and even pets inside the home. If you see any signs of water damage or mold growth in your home or attic, don't hesitate to call your local, qualified, and insured roofing contractors at Malanda Exteriors to come take a look.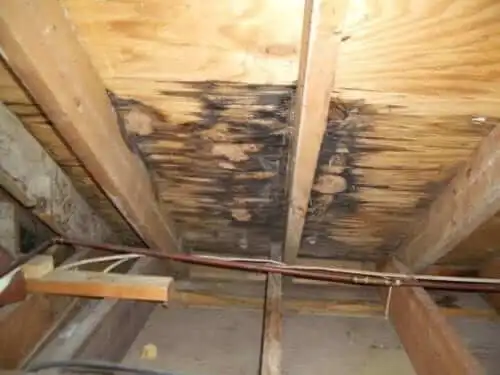 The flashing of a roof is a barrier that helps to prevent water damage by directing water away from vulnerable areas. The fascia is the board that runs along the edge of the roof, and it provides support for the flashing. If either the flashing or fascia is missing, it can be a sign that the roof needs to be replaced. Without these vital components, water can easily seep under the shingles and cause extensive damage to the roof and the home. If you notice that either the flashing or fascia is missing, give us a call as soon as possible to have the problem examined and repaired. You will not want to ignore this issue as it can require even more costly repairs down the road.
1. An Inspection determined a replacement was necessary
Our last sign that you roof needs to be replaced is a fairly obvious but still  important nevertheless. If you have had a professional roofer inspect your home and they found that a replacement was necessary. Sometimes repairs are unable to properly address or even fix the issue, that is when it would be best to schedule a roof replacement as soon as possible.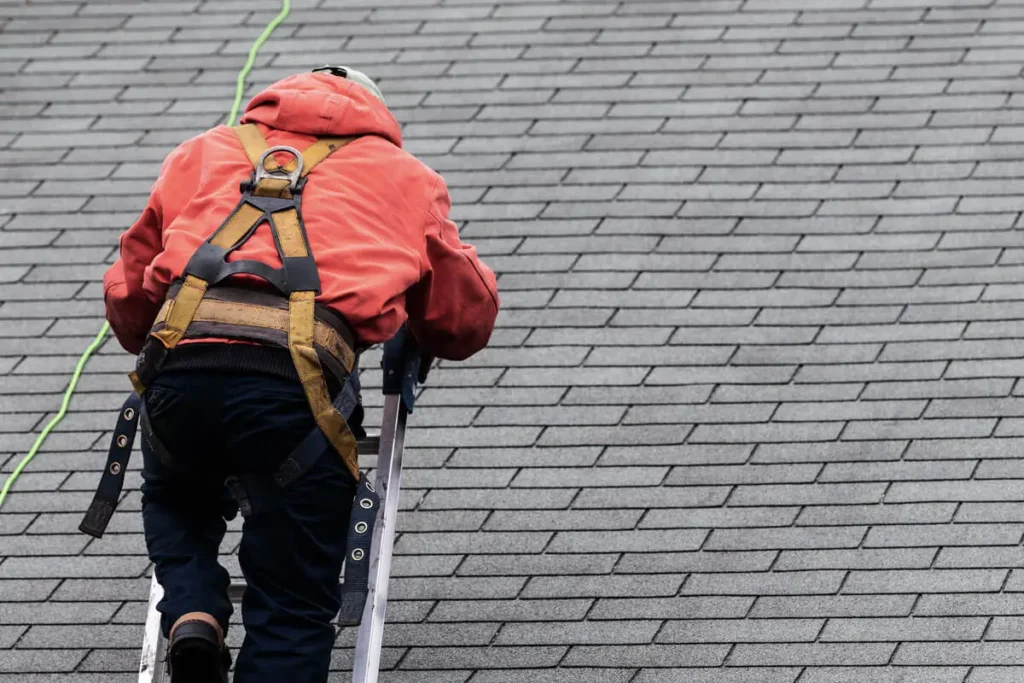 Are you experiencing any of the signs above?
You may be in need of a roof replacement
When you need roof repair in Mercer County, call Malanda Exteriors. We are the most reliable contractors for all types of residential and commercial jobs! You can trust us with your home or business because of our dedication to our customers, high quality workmanship, and professionalism. We offer free estimates on every job – no matter how big it may be. With over 20 years of experience under our belt on working with rooftops across the greater Philadelphia area, you know you are in great hands.
Bucks County, Montgomery County, & Mercer County
Bensalem, Bristol, Croydon, Doylestown, Feasterville-Trevose, Fairless Hills, Langhorne, Levittown, Morrisville, Newtown, Richboro, Southampton, Warminster, Warrington, Yardley
Abington, Ambler, Blue Bell, Glenside, Elkins Park, Horsham, Jenkintown, Lansdale, Montgomeryville, Willow Grove
Bordentown, Burlington, Ewing, Hamilton, Hopewell, Lawrenceville, Pennington, Princeton